News
Posted by Kate Chauncey on
Posted by Kate Chauncey on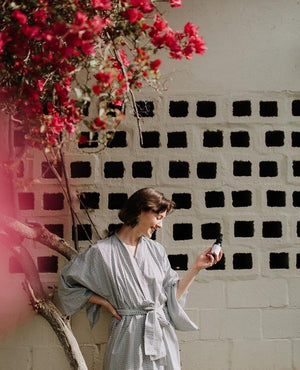 Three of our kimonos were recently featured in local body brand Lulu & Marula's #Lulu&Me content series. Shot by Dear Heart Photos, the shoot features local maker, Gillian Lawrence, from For Lorne. We love the natural mood and light that the team captured in Gillian's charming parquet-floored apartment in Green Point. For the full series, visit Lulu & Marula's website.
Posted by Shopify on
This is your store's blog. You can use it to talk about new product launches, experiences, tips or other news you want your customers to read about. You can check out Shopify's ecommerce blog for inspiration and advice for your own store and for your store's blog. How do I remove this post? Log in to your store's admin area then go to the blog section to delete this post.